Welcome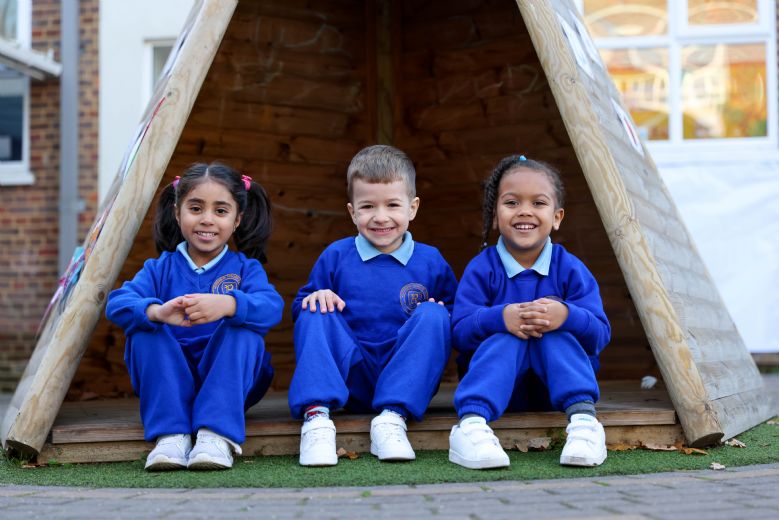 It is with great pleasure that I welcome you to our school website.
I believe in our school community's potential to achieve remarkable things. Everyone who is part of Roxbourne has made a commitment to working together to make it possible for all our pupils to achieve a fantastic education that prepares them for a happy and successful life. I am really pleased to share with you all the great things about our school and I hope that you will enjoy playing a key role in our continued success!
Our School Community
We have approachable, professional and committed staff, a dedicated and effective Governing Body, supportive parents and exemplary children with positive attitudes to learning! We use high quality resources and we have excellent facilities which contribute to a highly effective learning environment.
Exemplary Behaviour
We are very proud of our school ethos, which is commented on by everyone who visits. Our children behave very well because they are keen to learn. This creates a purposeful environment where teachers can focus on teaching, and pupils can focus on learning.
Curriculum
We ensure our curriculum and quality of teaching is academically rigorous but that it doesn't lose breadth. Our mornings are very structured, and it is during this time we teach phonics, reading, writing and mathematics. Our afternoons are dedicated to achieving a broad and balanced curriculum, and this is when children are taught science, geography and history by their class teacher.
Specialist Teaching
We have a team of four talented and passionate specialist teachers and purpose built classrooms. Every week, our specialists practitioners teach PE, Music and RE across the school.
Enrichment
We know that academic rigour is not sufficient to ensure our pupils lead happy and successful lives. We offer a wide range of enrichment and extra-curricular opportunities. Every half-term, we take advantage of our great city, by leading inspiring class trips into London to visit some of our greatest museums and landmarks. In addition, pupils will now engage in PE and RE Educational Visits too! We also run overnight sleepovers for our pupils in Y3 and Y4 and in Y5 and Y6, pupils have the opportunity to take part in a 4-5 day multi-activity residential trip. Every week, we run approximately 25 clubs, ranging from piano tuition to cookery classes.
Our children go on to study at some of the most prestigious schools
At the end of the 7 years pupils spend with us, many go on to achieve great things at secondary school and beyond. Last year for example, we sent pupils on to some of the most prestigious secondary schools, including; Chesham Grammar, City of London, Haberdasher's. Henrietta Barnet, Langley Grammar, Queen Elizabeth's, Upton Court Grammar and St Helen's. This is testaments to the hard work and collaborative efforts of our children, staff and parents.
Our pursuit for excellence is something which I look forward to celebrating with you in the coming weeks, months and years.
We look forward to working with you to make your child's years at Roxbourne Primary School a truly happy and rewarding time.