Results
Key Stage 2 (Year 6) assessment results
Although we have published our results for 2022, the government will not publish KS2 school level data for 2020, 2021 and 2022 (due to the disruption to education caused by the pandemic). The last available public data is from the 2019.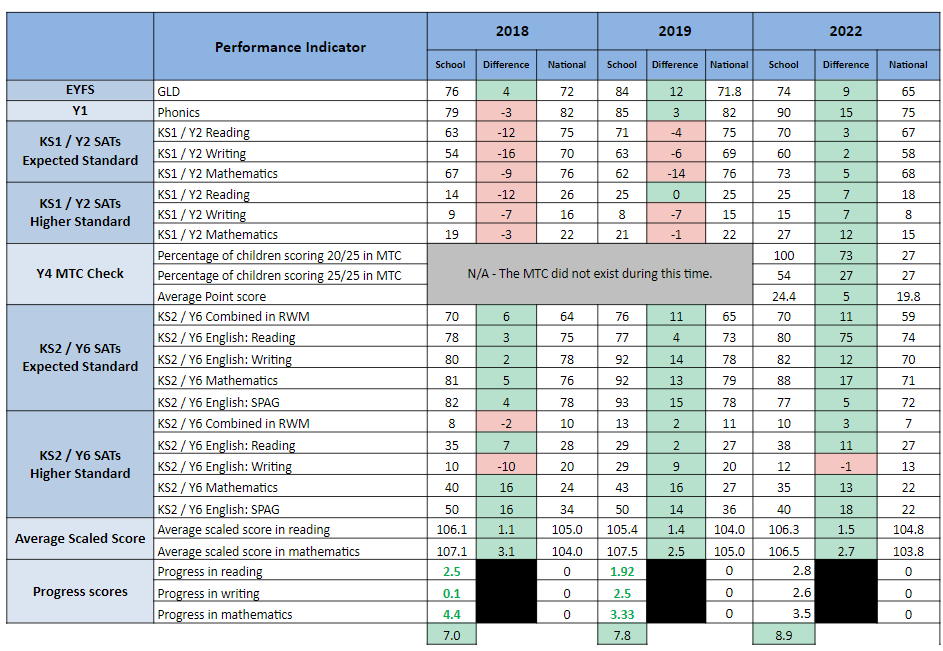 ---
Performance Measures Website
You can search and check the performance of primary, secondary and special needs schools and colleges in England. To do so, please click here.
You can also check the performance of Roxbourne Primary School on the government's Performance Measures Website by clicking here.
---
A Congratulatory Letter from the Department for Education
In May 2023, we received a letter from Nick Gibb, Minister for Schools to congratulations us on our outstanding performance in the Year 4 Multiplication Tables Check Statutory Assessment.